Your idea – our challenge!
In product development, you constantly face new challenges that require your full attention. Regulatory aspects, IP rights, manufacturing and costs must be taken into account. So who is taking care of it? Our expertise helps you avoid typical strategic pitfalls.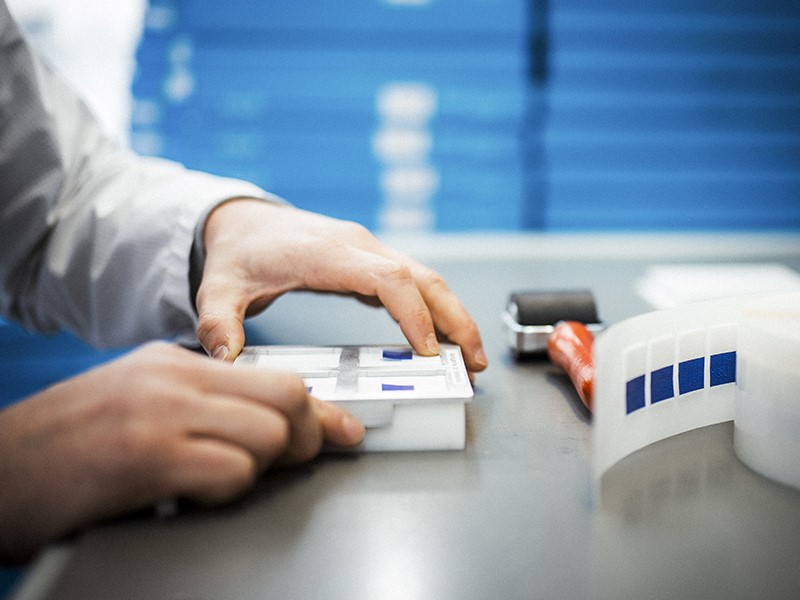 Our passion: Drug Device Combinations
The development of combination products brings together the world of pharmaceuticals with innovative delivery devices. Our decades of experience in the development of inhaled drug delivery systems for pulmonary diseases are the basis for successful projects.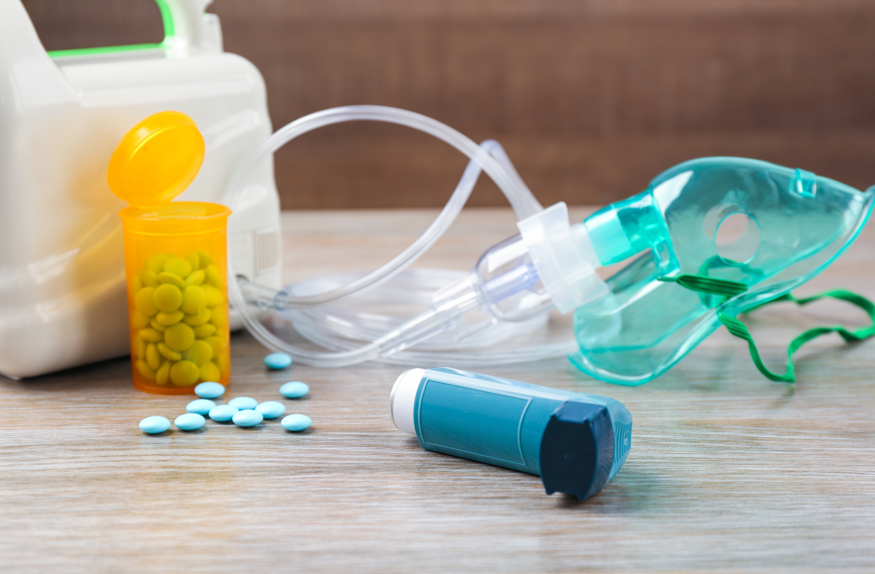 Think holistically – develop products and concepts for tomorrow.
An ideal product innovation combines a good business concepts with an innovative medical solutions. However, this is true for only very few ideas. But don't worry, talk to us!
We are thrilled to dive into your concept and create a road map that makes your innovative idea ready for tomorrow's markets.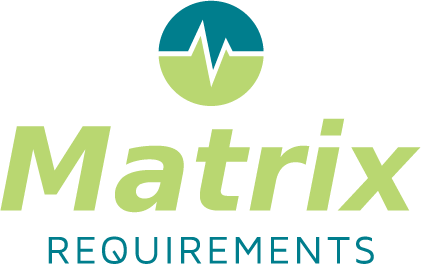 MatrixALM – Application Life Cycle Management
Activoris uses Matrix ALM for both product development documentation, including production transition, and project documentation. In this way, we meet the requirements of the Medical Device Regulation for traceability of design and development, and lay the foundation for quality assurance and traceability of production. At the same time, maximum flexibility is enabled for the technical documentation of the products, both in terms of the type of products and, for example, the use of customer-specific document templates.
Our Services for your Product Development
Design visions, feasibilities
Electronics development, software
Construction, CAD, prototypes (e.g. 3D printing, laser sintering, turning, milling, vacuum casting)
Product validations, coordination of external tests
Clinical evaluation
Technical documentation
Coordination with Notified Bodies, regulatory authorities
We work with standard tools Altium Designer, SolidWorks, RedMine in our projects so that data transfer to you runs smoothly.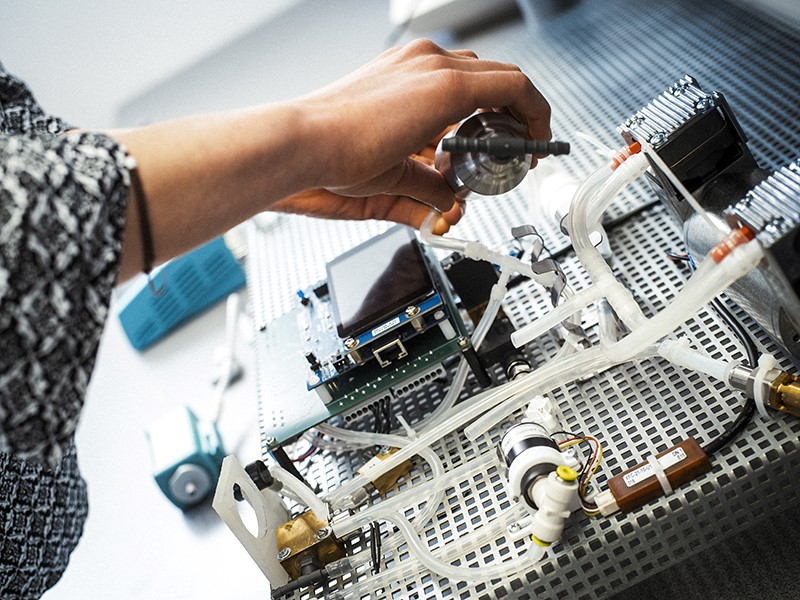 WE ARE LOOKING FORWARD TO YOUR CHALLENGE!
Feel free to send us a personal message or give us a call:
E.Mail: medtech@activoris.com Phone: +49 (0 ) 6453.585 35 00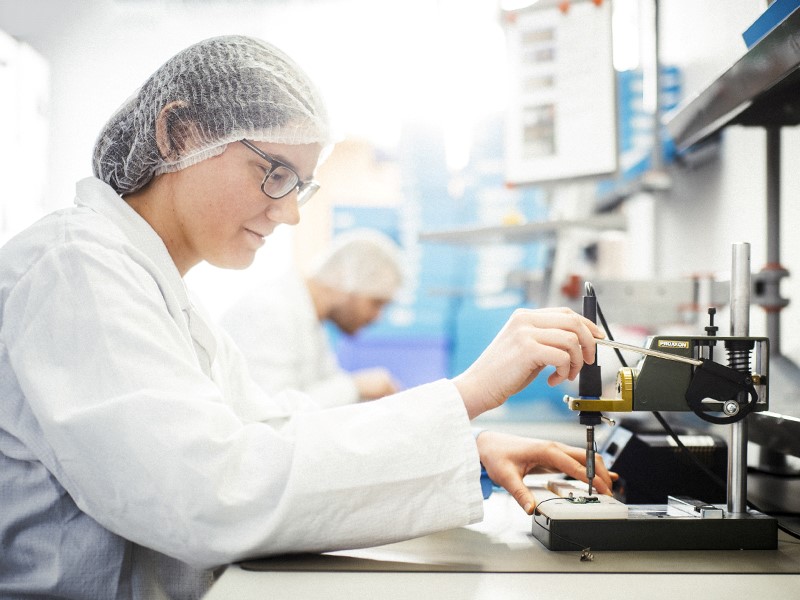 And after the CE? Production and assembly.
For your products, we will take care of assembly, packaging, logistics and shipping:
Purchasing, supplier management
Assembly, tests
Storage (incl 2-8°C)
Logistics and shipping
Legal Manufacturer according to MDR – We take over!
Not every company wants to implement the requirements of the Medical Device Regulation – we do.
Especially for combination products, the complexity of regulatory requirements is constantly increasing. Bundling these requirements with one service provider makes sense for many companies. As a service, we assume the role of a legal manufacturer for your products:
Gap analysis of existing technical documentation
Revision of the technical documentation and performance of any required product tests
Provision of the person responsible for regulatory compliance (PRRC)
Conformity assessment procedure, registration
Support of the product in the market (post market surveillance, corrective adn preventive action improvement, vigilance and post market clinical follow-up)
Batch release of combination products (drugs)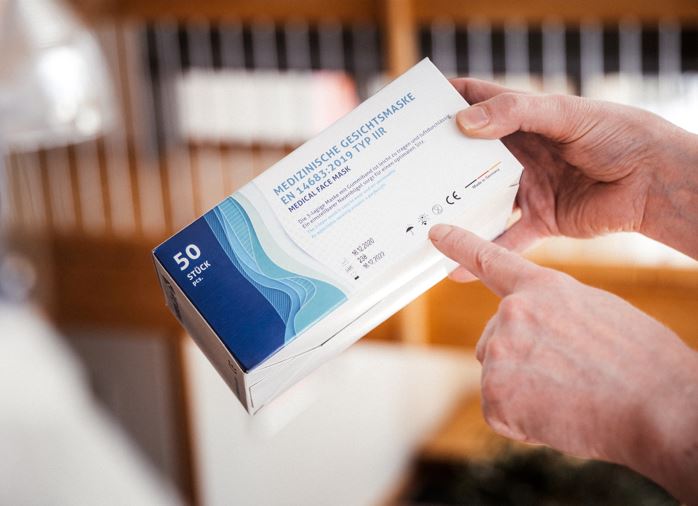 Rapimixin – solutions for direct application!
Many drugs for injection must be reconstituted before use. This involves up to twelve work steps for the user. Work steps that cost time and where mistakes can also be made, which are to the detriment of patient safety and speed.
The RapiMixIn system of Activoris is a simple platform for combining different vials and syringes. The major advantage is the direct combination of the drug vial, the WFI syringe and mixing adapter in one 'sales unit'. The USP is the integration of the reconstitution adapter into the drug packaging while avoiding a change in the primary packaging. The combination can then be terminally gas-sterilized.
Looking for a simple transfer and application solution for your vial? Contact us!
Regulatory Affairs: Understanding requirements holistically – the "CE" for your products
The Medical Device Regulation provides new challenges for all of us. We help you find the right path for your product innovation. Teh most important step is to understand your project comprehensively. This is the basis for a resilient development plan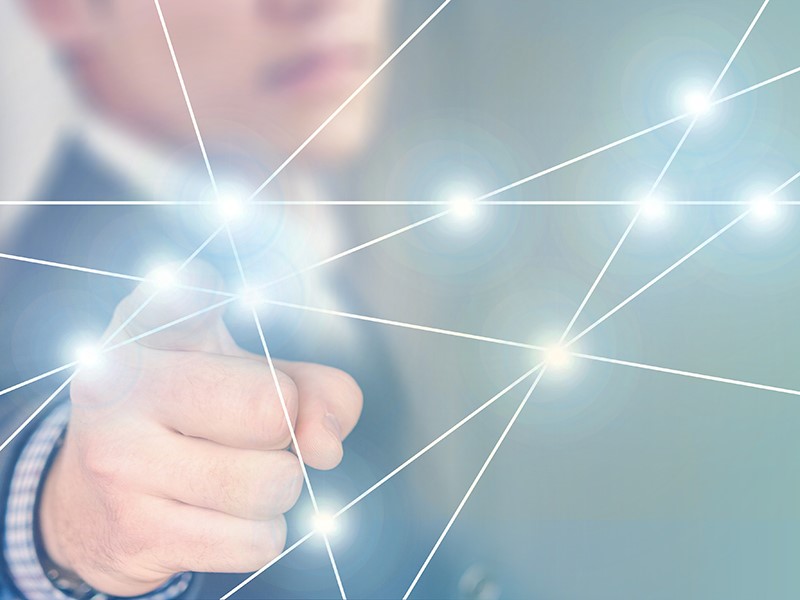 You want to aim high and place your products in other markets? We have a network of experienced and reliable partners. Together, we help you define the appropriate intended use and risk classification and coordinate your first steps with a notified body or authority.
Product requirements and risk analysis
Product verification and validation
Coordination of test institutes
Usability studies
Clinical evaluation
Technical documentation
Regulatory documentation
Our passion: Drug Device Combinations
Champions Leag of Regulatory Affairs. Approval of combination products requires knowledge and experience in medtech conformity assessments and drug approval pathways. Our decades of experience with pulmonary delivery systems and injection systems is thus a valuable wealth of knowledge for your drug-device combination.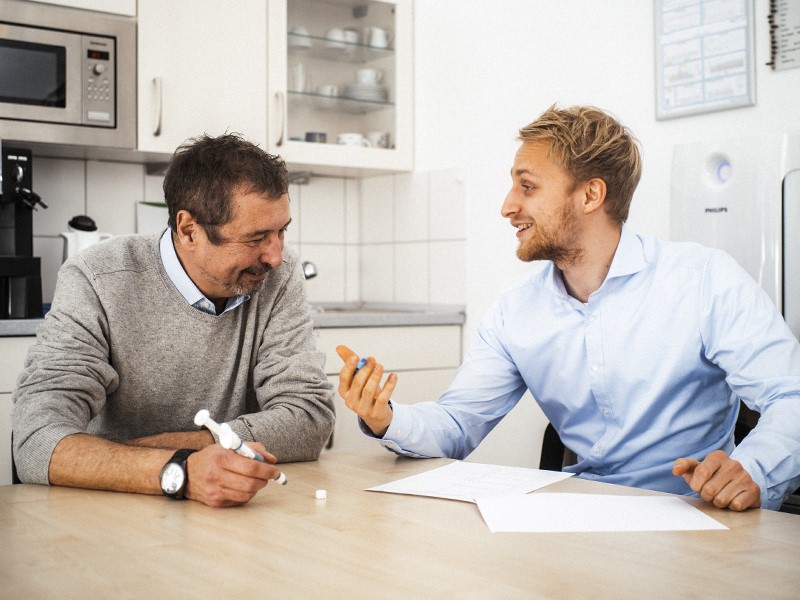 Innovation Corner – our
Our grant project cooperations
We consider cooperation with universities and research institutions to be an important instrument of knowledge transfer and are therefore involved in various public grant projects:
Project

Content

Cooperation partner

NaSALT
13GW0215B
Nasal Inhalation Therapiy
Funding line:
New therapy options through innovative medical technology for the treatment of chronic diseases
Thoratec GmbH, Gießen
University Marburg
Flexmaxx
16ES0774
Flexible active sensor matrix for medical applications
Microelectronics from Germany – 'Innovation Drivers of Digitization'
OSYPKA AG, Rheinfelden
IMS CHIPS, Stuttgart
AC Aircontrols GmbH, Kempen
eck*cellent IT GmbH, Dortmund
Reinhardt Microtech GmbH, Ulm
Fraunhofer ITEM, Hannover
IMT Braunschweig
Medin Medical Innovations GmbH, Olching
Rapimixin
20005195
Development of an innovative transfer system for lyophilized drugs
IWB-EFRE 'Investment in Growth and Employment' Program
Individual support
smartNIV
13GW0446A
Intelligent, highly elastic and non-invasive ventilation system for premature and newborn infants
msg David GmbH, Braunschweig
Löwenstein Medical GmbH, Bad Ems
Technische Universität Braunschweig, Institut für Mikrotechnik (IMT)
Universitätsmedizin Göttingen
SilviPen
Sponsoring a senior design project in the Biomedical Engineering master's program at Florida International University
Florida International University
Activoris Medizintechnik GmbH
Seat, Administration, Devlopment, Production
Wohraer Str. 37
35285 Gemünden (Wohra)
Germany
+49.6453.58535.0
+49.6453.58535.25
Development Team Munich
Robert-Koch-Allee 29
82131 Gauting
Germany
+49.6453.58535.61
+49.6453.58535.25
Activoris Food Packaging GmbH
Seat & Administration
Wohraer Str. 37
35285 Gemünden (Wohra)
Germany
+49.6453.58535.0
+49.6453.585350.25
Production
An der Lämmerweide 10
34613 Schwalmstadt
+49.6691.91230.0
+49.6691.91230.25